2020 Varsity Team
These student-athletes are those participants who have achieved and demonstrated the most softball skill necessary to participate at this level.  These student-athletes will compete against schools of similar size and athletic development.  The Varsity Softball program at Horizon High School fields the best team possible with the intent to win a State Championship while continuing the development of skills required to excel as both an individual and as a team member at HHS.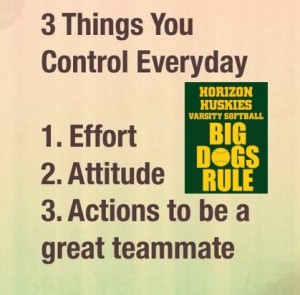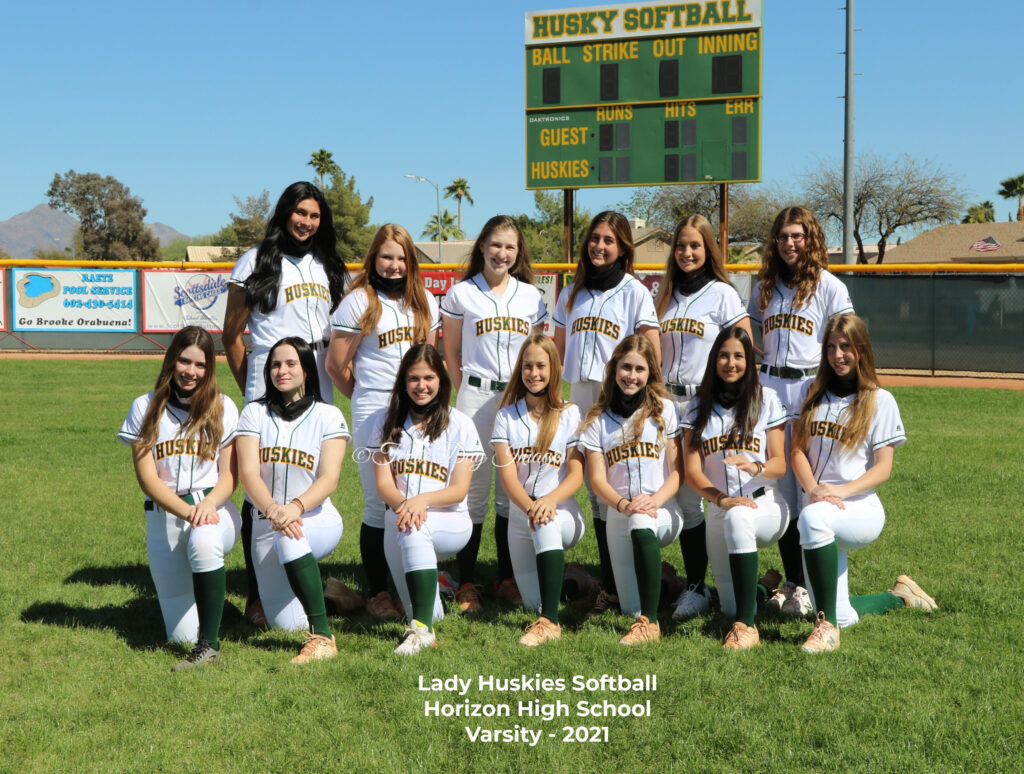 2021 Varsity Team (COVID-19 shortened schedule)
The Husky Program is one deep in tradition and success.  Being part of the high school softball experience is a demanding chore that requires commitment of time, energy and patience.  The Husky softball coaches view our program as an extension of the high school experience.  An extension that is earned with a positive team-oriented attitude, a commitment to our program goals and the desire to be "the best"

. 
2021 Varsity Huskies
#
Name
 
Position
Year
3
Alison Lapointe
IF
Sr.
4
Emily Newton
IF
Sr.
16
Makayla Fry
OF
Sr.
8
Rebecca Miller (University of Maryland Eastern Shore)
C
Sr.
15
Spencer Prigge (University of Arkansas)
IF
Sr.
1
Andie Anderson (Franklin Pierce University)
OF
Jr.
2
Grei Wochos
IF
Jr.
7
Sara Van Wickler (Minot State University)
OF
Jr.
17
Emily Quigg
P
So.
13
Karly Smith
OF
So.
5
Kate Ruttenberg
IF
So.
10
Aubree Lovo
P
Fr.
00
Madeline Caskey
C
Fr.
Varsity Team Coaches  
Head Coach: Jackie Coburn
Assistant Coach: Mike Gore
Past Varsity Rosters, Individual & Team Statistics