A BIG Thanks to our Husky Softball Sponsors!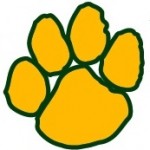 Would you like to have a banner on our outfield fence, or do you know a company that would like to help support our HHS Huskies Softball program?  Have your business or family acknowledged during our home games.  We would love to get those banners up for the season opener so they are up all season long!  Contact Fundraising Coordination for more information on sponsorship opportunities.
 Click here for: HHS Softball Sponsor Form
Click here for:  W9 for Sponsors
Husky Softball Fans Booster Club is a 501(c)(3)
Become a sponsor today!!!
2020
#

Support

LadyHuskySoftball

Sponsors
Please Help Support all our Great Sponsors Whenever & However you can!
Thanks, from the HHS Husky Girls & the Husky Softball Fans Booster Club
Husky Softball Fans Booster Club is a 501(c)(3)
———————————————————————————————————————–
2019-20 Gold SPONSORS