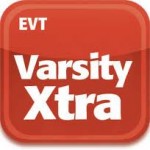 Posted: Sunday, March 24, 2013 11:34 am
Dave Dulberg/Special to Tribune | 
Short-term memory is a hard thing to expect over the course of a five-day tournament.
But less than 48 hours after she allowed a season-high 11 earned runs in a 13-3 loss to Basha, Horizon sophomore pitcher Tamara Statman came back with a vengeance Saturday night.
Statman threw a complete game, four-hit shutout and the Huskies took home the Desert Mountain Invitational title with a 10-0 rout over the Bears (15-2).
"It was kind of like a revenge game," Statman said of the tournament final. "I really wanted to work my corners and hit my spots and strike them all out.
"And I think winning a tournament like this a really good team-building experience for us. This is just awesome and builds up our confidence a lot."
Outside of leadoff doubles in the first and third innings, Statman breezed through her evening, striking out 13 Basha hitters – including four that went down with the bat still on their shoulder.
Arguably more remarkable, is that Statman's flawless night came after she had already thrown 14 innings Saturday in two wins over Canyon Del Oro and Red Mountain.
"As a pitcher you have good days and bad days and on the day we played Basha that was not her 'A' game," Horizon coach Lindsey Collins said of Statman. "I was very confident in her tonight, because she was on fire. She pitched three games in one day and got better and better and better. It says a lot about her."
While the sophomore ace certainly did her part on the mound, her teammates were more than happy to pick up the slack at the plate.
Horizon (16-3) quickly got on the scoreboard in the top of the first after Basha shortstop Haley Maher committed a two-run error. Statman and catcher Margo Stahm hit RBI singles in the second, and the Huskies extended their lead to 7-0 following back-to-back, run-scoring doubles by Kaila Jacobi and Katie Gore in the fourth. Stahm later added a home run for good measure in the top of the sixth, and eight different Huskies recorded a hit in the victory.
"It's nice to see this team come together, because I mean we struggled at the beginning of the year," said Collins. "To have every single person in the tournament contribute, including my girls on the bench, was really great."
For the Bears, a runner-up finish and a 10-run loss in the final of the Desert Mountain Invitational certainly wasn't in the weekend script, and head coach Scott Hoffmeyer was none too pleased with the result.
"We played okay (in the tournament)," Hoffmeyer said. "But second isn't good enough for us, I'm not too happy. We've got to go beat Gilbert on Tuesday because that's all we can really do now."
Defending state champion Red Mountain rallied from three runs down over the final two innings and needed a walk-off single by Kyla VanBeekum in the bottom of the seventh to get by Chaparral 8-7 in the third place game.
While the Mountain Lions would have preferred to have played for the tournament title, head coach Richard Hamilton noted that recent history might suggest otherwise.
"This is one of the best tournaments in the state of Arizona and the one you want to be in before you enter the stretch run and head into the state tournament," Hamilton said. "We've finished third in this tournament three straight years and then went on to win three state championships. So if you tell me we're going to finish third here and win another state championship, I'm going to be happy with that."